Welcome To The Town Of Hebron!
Hebron is a rural community with a population of approximately 1,400 people in the Oxford Hills  region of Maine. We are the home of several successful small family-run businesses, as well as the private middle school/high school Hebron Academy. Hebron is part of Maine School Administrative District 17.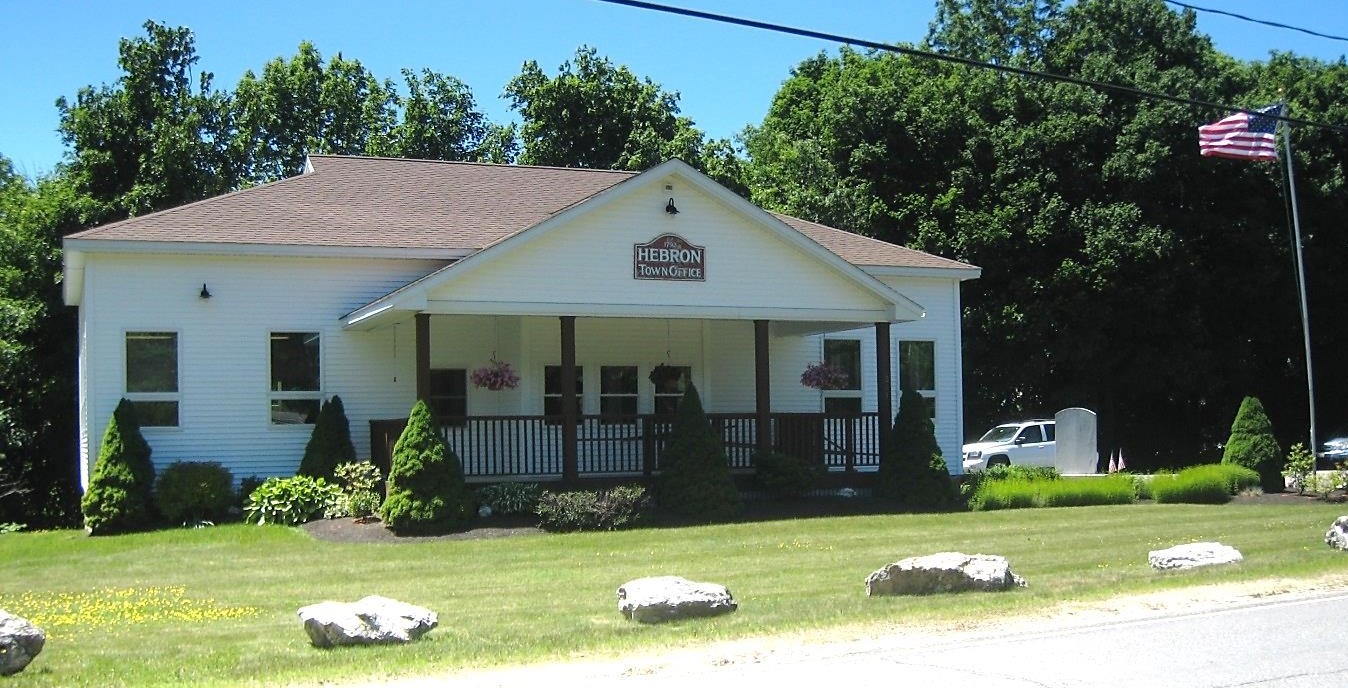 Town Office
LOCATION:
351 Paris Road
PO Box 304
Hebron, ME 04238
PHONE: 207-966-3284
FAX: 207-966-2528
HOURS:
Monday: 8AM – 4PM
Tuesday: 8AM – 4PM
Wednesday: 8AM – 4PM
Thursday: 10:30AM – 6:30PM
Friday: 8AM – 4PM
Transfer Station
LOCATION:
Goodrich Road
Hebron, ME
PHONE: 207-966-2506
HOURS:
Saturday: 7:00 AM – 2:00 PM
Tuesday: 5:30 PM – 8:00 PM
Thursday: 5:30 PM – 8:00 PM
The annual Town Meeting will be held at the Hebron Station School on March 18th, 2023 beginning at...